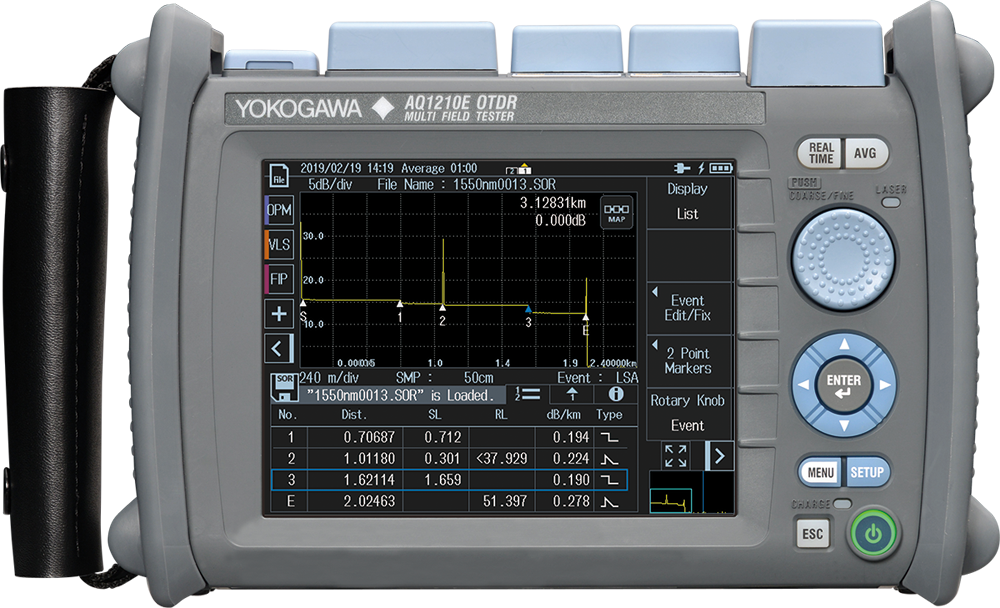 AQ1210 Series
Optical Time Domain Reflectometer
Complete testing in a compact package
Smart and fully-featured OTDR
Multiple functions in one unit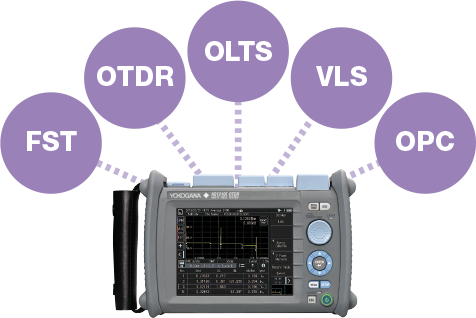 FST - Fiber surface tester
OTDR - Optical Time Domain Reflectometer
OLTS - Optical Loss Tester
VLS - Visible light source
OPC - Optical Power Meter & Checker
Robust and lightweight
Approx. 1 kg (incl. battery)
Long-lasting (10h) battery operation
Multi-touch touchscreen, 5.7-inch LCD and hard-key buttons
Fanless design | No moving mechanical parts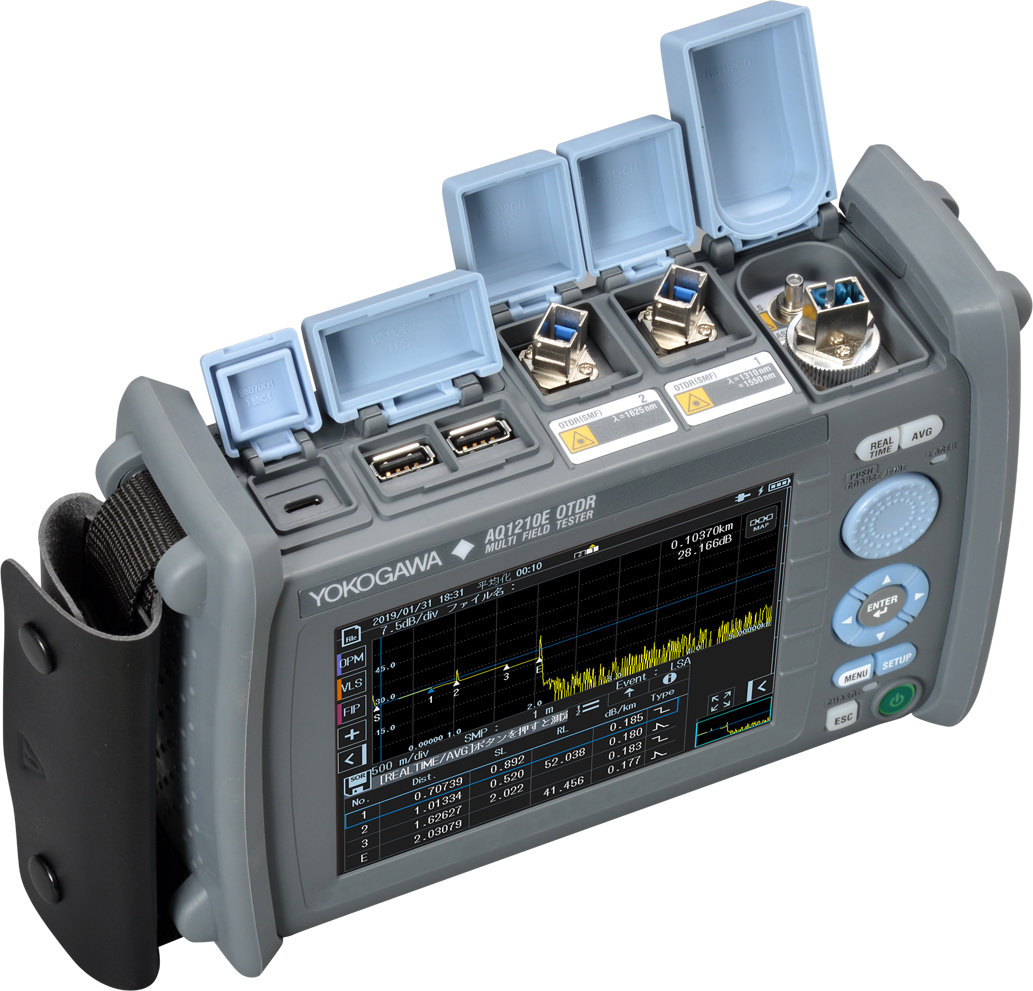 Enhanced performance
Measurement of PON systems with up to 128 splits
High-speed real-time measurement
Smart mapper function
Multi-fiber measurement
Fiber Surface Test function (optional)
Connectivity
Remote access is possible via Wi-Fi or ETHERNET connection.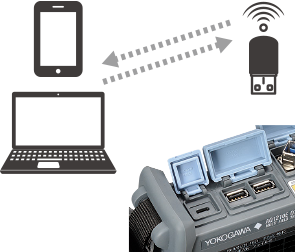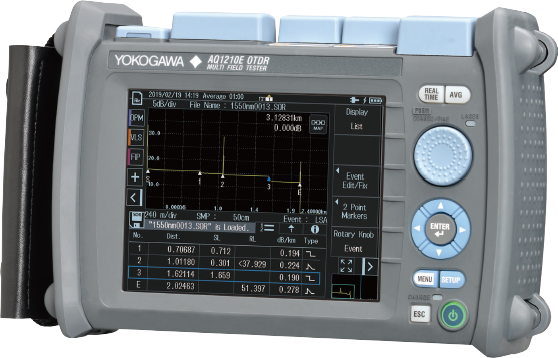 The AQ1210 OTDR delivers:
Reliability

– Robust design for operating under harsh field conditions.
Technology

– Dual operation mode by multi-touch touchscreen and hard-key buttons. Fully automatic measurement and easy-to-read analysis reports through new software applications.
Operability

– Lightning startup time. Multi-tasking operation to enhance productivity. Immediate reporting via wireless connectivity.